About Nursing Department;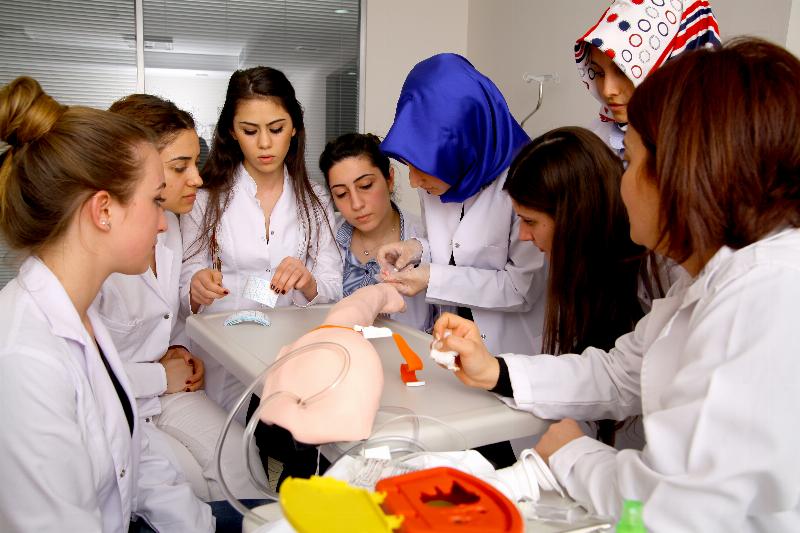 Health care professionals who are most needed to protect the health of individuals, families and the community, to determine the health care needs and to meet these requirements according to the professional standards are those who are aware of the developments and changes that may affect health and considers them in the service they provide.Nursing is a health discipline consisting of science and art which plans, implements, evaluates and evaluates the health and protection of health.
The purpose of nursing department;;
The aim of this course is to educate professional nurses who will be able to perform their functions as a qualified, effective and effective member of the health team to work together in science and art, to be able to perform their functions, to take a role in education, management and research and also to take professional ethical principles into consideration.
Nursing department is a professional group that is specialized in academic and technological developments and has the ability to stay up-to-date and to work on evidence-based basis. Nurses are becoming more and more important as they continue to care for and prevent life-threatening complications and thus, reduce mortality and morbidity, and maintain care and rehabilitation services.
Graduates have the opportunity to work in any private or public environment in which preventive, therapeutic and rehabilitation health services are provided to provide nursing care with basic functions.
They can also practice their private profession by opening ed private health cabins Ayrıca. Students will be able to carry out their internship in hospitals of Üsküdar University during their education.